Try Web-Est Free For 14 Days. No Obligation. Then Decide if $119 a Month Works For You.
There's nothing behind the curtain on our pricing. Once you click the Free Trial button below one of our service reps will call you. They will get your account set up and be there every step of the way afterward. They will also review all of the benefits of Web-Est:

14 Day Free Trial
100% Money Back Guarantee
License Plate Decoding
Mitchell International OEM collision database
Unlimited Imaging
Aftermarket Information
Work on any device, anywhere at anytime
No Applications to Download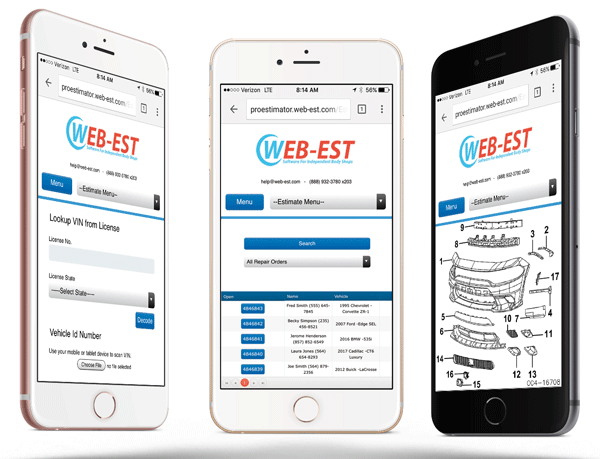 E: info@web-est.com
P: (888) 932-3780
A: 3905 Tampa Road #1517 Oldsmar, FL, 34677
Give us a call, we answer all inquiries within 24 hours on business days.
We are open Monday - Friday from 8:30 EST - 5:30 EST.